I worked on a team through Future Colossal, contracted by Wasserman to create the NFL Create Change in-store application. The application was a painting application that featured 5 different NFL players and gave the user information about the various charities. Users were able to select their favorite players and design a helmet, if they won, then that charity would be awarded $5000 and the user would recieve Superbowl LII tickets.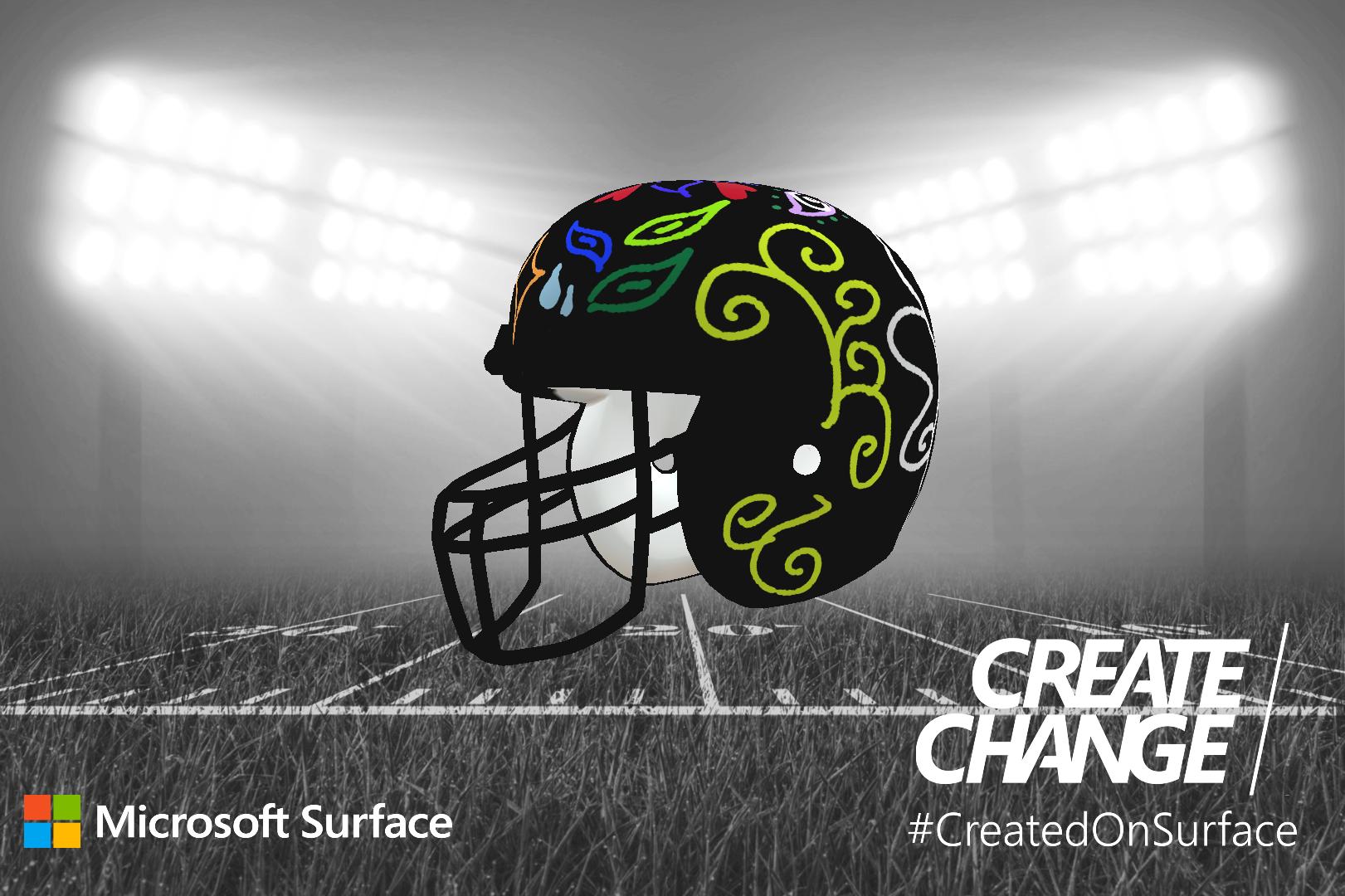 Innovation
We utilized a new technology that Microsoft was developing for their Surface Studio's, the dial. Working with Microsoft we were able to deploy the application through their enterprise system so that it would be easily accessible for in-store employees to put on the machines.
Development Highlights
Worked with Microsoft to reach the international standards for accessibility
Used Microsoft's new Surface Studio Hardware and API for various features
Created 3D model painting funcationality (paint bucket, spay paint, normal paint, eraser, undo)
Engineered a projection system to interact with 3d models on a 2d canvas
Created custom emailing system
Developed software architecture
Optimzing for the Sufrace Pros
Used projections for users to zoom in on the helmet as if it were a 2D object
Experience Summary
During the activation over 35,000 people across the United states used the application. It was debuted in the Mall of America where various NFL players used it, as well as being one of the experiences in the town surrounding the Superbowl during Superbowl weekend.
Deployed at over 100 Microsoft Locations in the United States.
Awards
Clio Silver Award: Integrated Campaing
Clio Silver Award: Social Good
Clio Bronze Award: Partnerships & Colaboration
EX Silver Award: Best Cause/Community program